Information

Terapy Baloo beanbag - dream away on the big teddy bear Baloo
About Baloo
Beanbag Baloo from Terapy leave you totally relaxed on his soft belly. Lie down and close your eyes, let your imagination run wild. Baloo is not only suitable for one person but is also fun and nice to chill out with two people. Forget time together and enjoy the moment on the comfortable Baloo huge beanbag.
Baloo = Multifunctional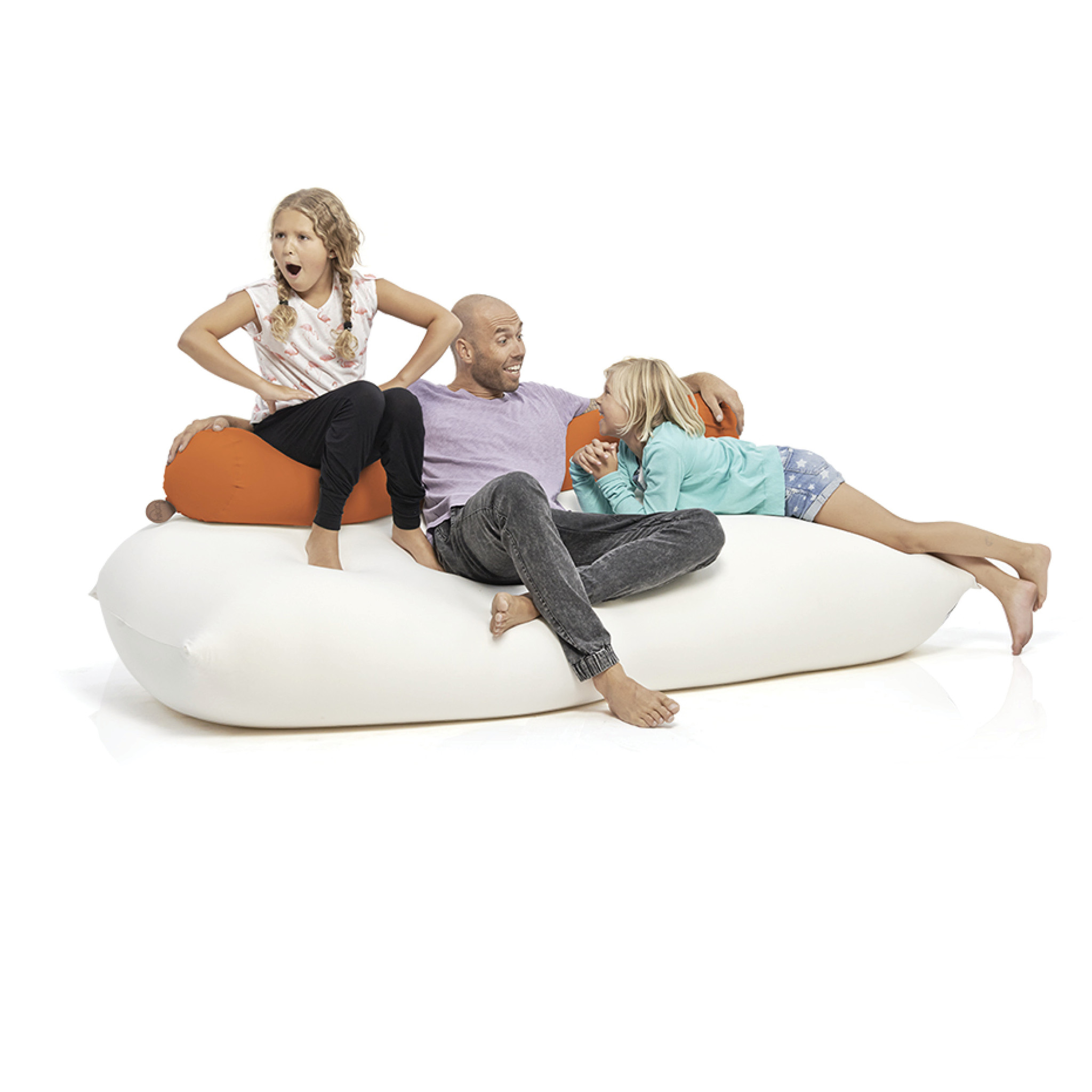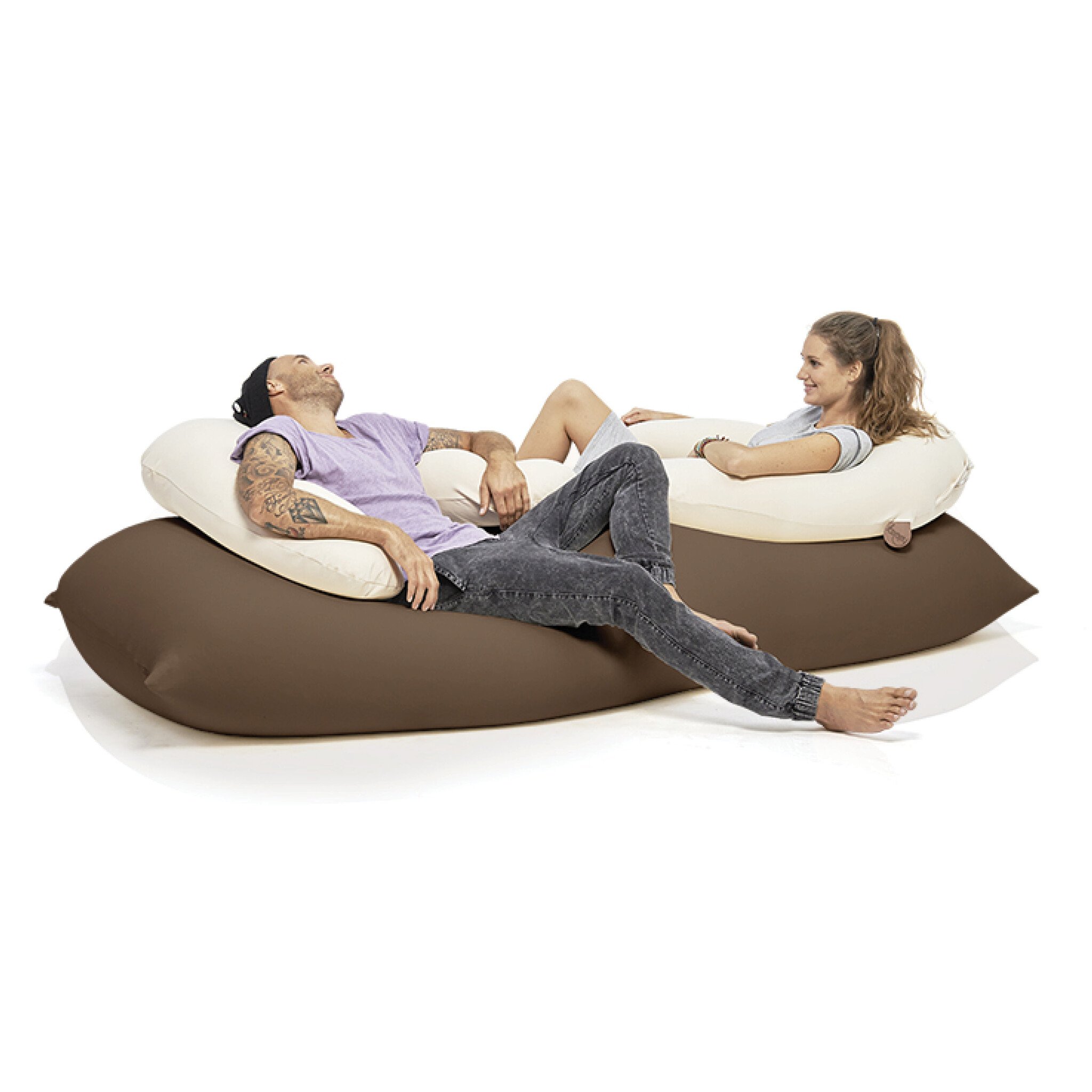 Beanbag Baloo you can change in an instant in a chair by placing it in an upright position. But if you really want to enjoy ultimate then expands you from Uli kiss your Baloo. This gives further support your back and arms. Using Toby, you make a three-seater sofa. Of course the Baloo is just lovely to lie on and recharge.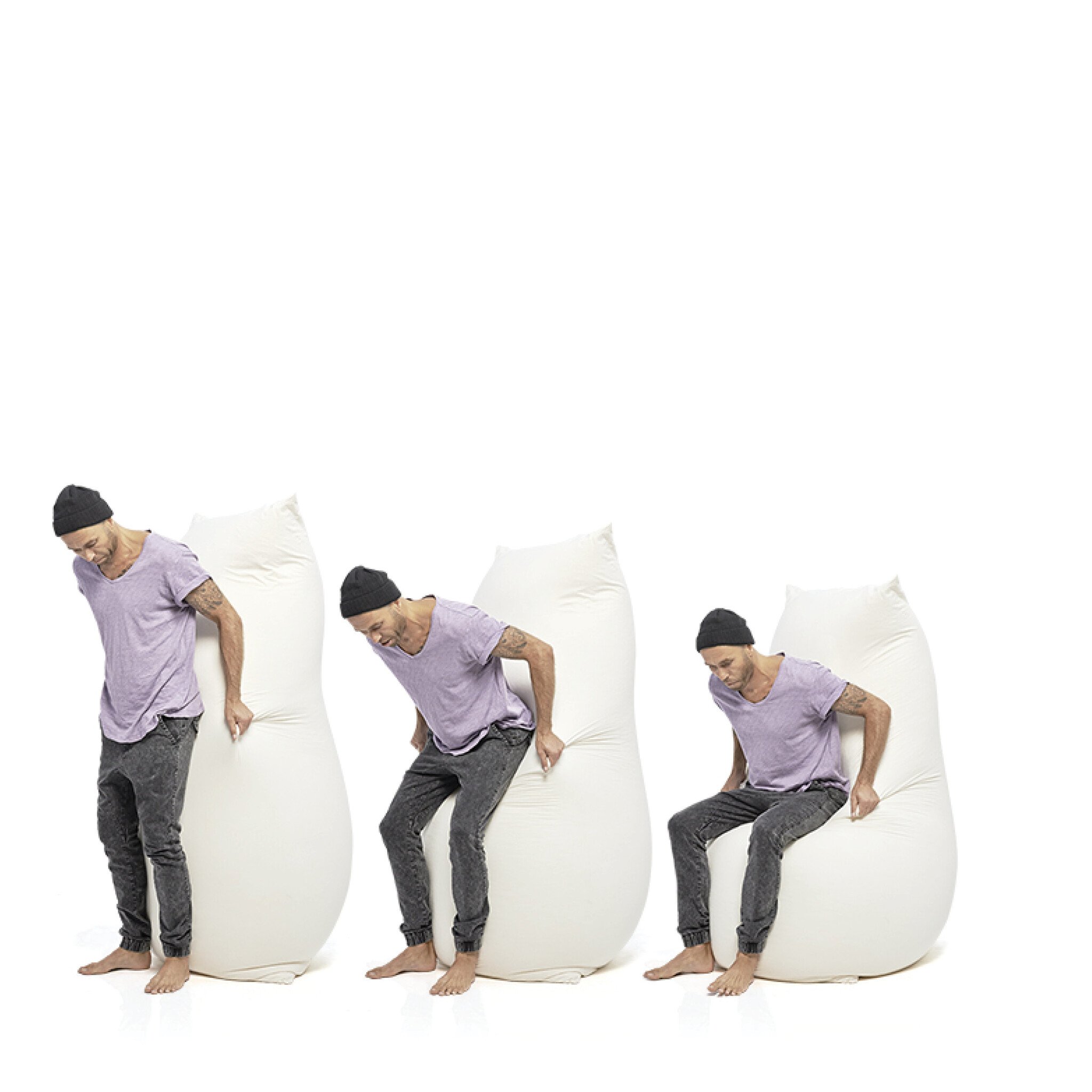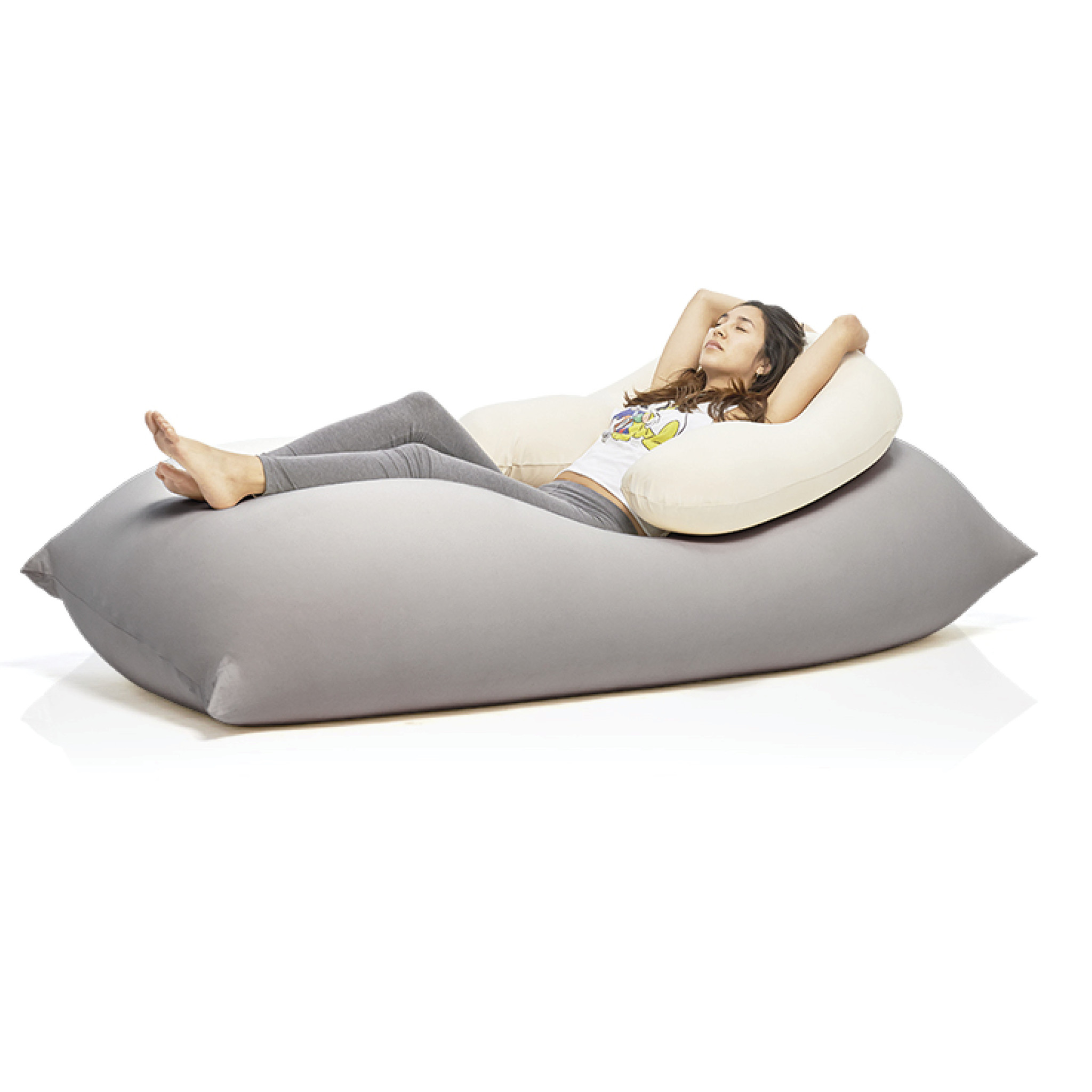 Baloo = washable
You will notice that Baloo will often be occupied. And if there is a spot on out, this is not a disaster. Because the sleeve can wash in the washing machine at 30 degrees. Then again fully enjoy your / your Baloo beanbag.
Baloo = 15 trendy colors
Are you after a while tired of your current color your Baloo cover. That's not a problem, because the cover is removable and you can contact us order a new cover in a color of your choice, of course. So you have new Baloo beanbag at home.
Baloo = Ergonomic
The main key points of the Baloo beanbag of Terapy is that it offers comfort and your body correctly supported. Or well, ergonomic seating. The special stretch cotton is your body optimum support in contrast to normal beanbags. In addition, the filling is filled with special EPS of high-quality pellets. These have less air in it and therefore it volume. The Baloo remains beanbag will sit more comfortably. In short, you are sitting or lying on a healthy Terapy Baloo beanbag.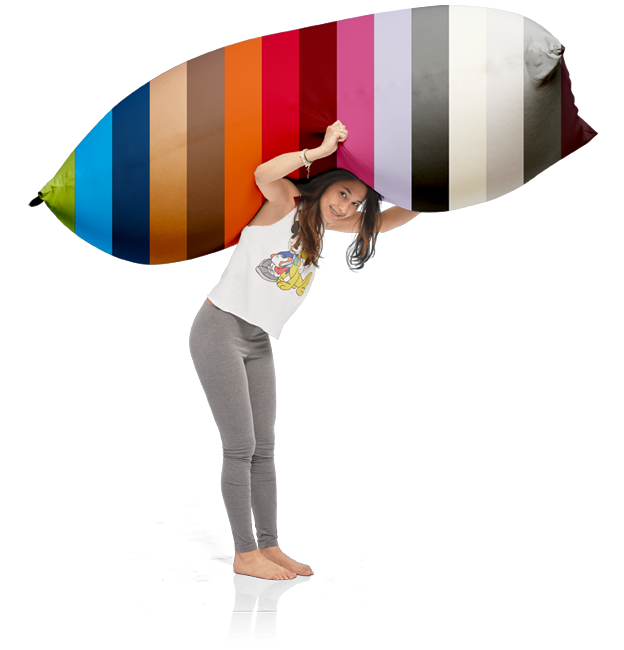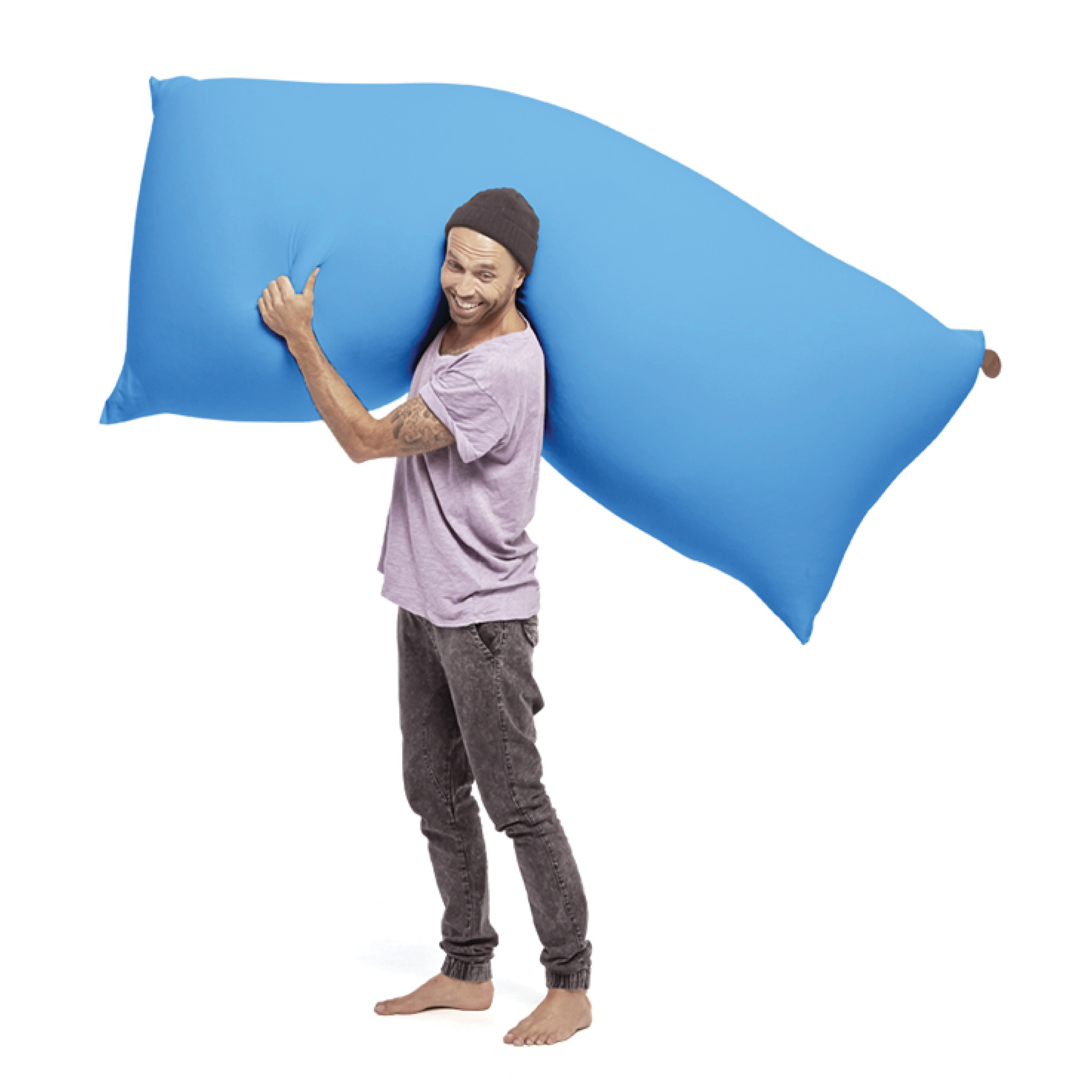 Specifications
Product
| | |
| --- | --- |
| Article number: | max1 |
| EAN: | 8718657310008 |
| Weight: | 1200 |
| Tax: | 21% |
General properties
| | |
| --- | --- |
| Brand: | Het Landhuys |
| Holding capicity: | 700 liter |
| Garantie : | 1 jaar |
| Size: | 180 x 80 x 50 cm |
| Cleaningadvise: | You can wash the outer cover of the bean bag at 30 degrees in the washing machine. To avoid any color difference, it is recommended to wash the entire outer cover, instead of with a damp cloth to remove the stain. The inner sleeve you can not wash. Otherw |
Reviews
average of 8 review(s)
By
:
Tim de Korte
Date
:
13/10/2016
Hij zit heerlijk, hij vormt helemaal naar je lichaam.
By
:
Claire
Date
:
13/10/2016
Gister de Baloo binnen gerkegen. Wat een groot ding! Heb er meteen de hele avond op gelegen en had moeite om wakker te blijven. Denk nog wel een Uli erbij te gaan kopen zodat je er een echte lounge chair van kan maken. Service was top! Zondag besteld en dinsdag binnen.
By
:
Simone van Wageningen
Date
:
13/10/2016
By
:
emiel jongh
Date
:
12/10/2016
Wow wat zit dat heerlijk ondersteund ook mijn rug echt een top zit zak dikke aanrader
By
:
Geert Goffin
Date
:
12/10/2016
Uitstekend18-05-2016
Sinds wij in een vakantiewoning van 3 Baloo's hebben genoten, zijn we fan. We hebben er nu zelf al twee jaar eentje en hij wordt iedere dag nog door iedereen van ons gezin gebruikt!
Ik heb nu twee Baloo's en twee kleintjes en een hoefijzer en een lange worst besteld, want wij zijn momenteel onze eigen verhuur-vakantiewoning voor 18 personen aan het inrichten, dat wordt Villa ZussEnzo!
warme groeten, Geert Goffin van www.visie57.be

Sterke punten
Alles is netjes ingepakt / de site is heel leuk! de kleuren zijn duidelijk
By
:
annique
Date
:
12/10/2016
By
:
M van galen
Date
:
12/10/2016
Heel fijn product (Baloo) zit en ligt super!
By
:
Donna
Date
:
12/10/2016
Ik heb al een aantal jaren de zitzak Baloo. deze bevalt mij prima, ik zit eigenlijk nooit meer op de bank.
Omdat deze direct nadat ik opsta wordt ingepikt door mijn hond besloot ik er voor haar ook maar een te kopen.
dit is een Elly geworden natuurlijk ligt madame nog steeds op de grote zak, hoe groter hoe beter, maar ik gebruik Elly nu zelf regelmatig en die bevalt ook prima een aanrader!